Web Design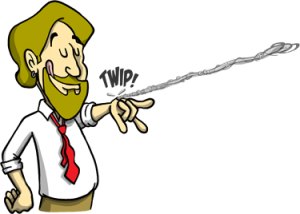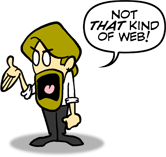 Get a custom design or update your current site with KWK Productions®.  I can build you a custom site using HTML/CSS or build you a template on the powerful and widely used WordPress platform.  For just $300 per page, KWK Productions® can create a beautiful, unique and professional website for your business or organization.  Sites can be created to be responsive to fit just about any screen, from mobile devices to the largest monitor and tied into all your social media accounts, from Facebook to Twitter, Google+ to LinkedIn.
Have you had your site on the internet since 1995 and it's beginning to show?  Let me take your current site and update the code, sweep out the cobwebs and transform it, giving it new life and sparkle.  Have an idea of what you wanted your site to look like, but didn't know how to get it onto the internet?  Contact me and together we can make your vision a reality.
Current Clients:
Gino's Italian Market
Lawrence N. Legg, CPA
ET Legg
LaMar Excursions
Eyelooks in Miramar
Christopher Legg, Esq. – Attorney at Law
Nativity Men's Club
Nativity Catholic Church
Clients I have worked with:
GMC Air Conditioning
CR Mick, Inc.
Youth Sports of Hollywood
Resource Networking Group
Let's Have Tea/British Marketplace
& many more
All sites come with SEO Tools & Social Media connection built right into the code or template.
Let KWK Productions® build a site for you!
Website Maintenance:
Once I build you a site, I don't just throw you out onto the internet on your own.  KWK Productions® offers affordable site maintenance, which includes: Updating your site as needed, troubleshooting solutions, SEO management, Social Media Management.  I charge $90/hour, with no minimum fee, but based on the number of minutes spent performing the maintenance/update.  If I only spend ten minutes on your site updates, I only charge you $15.  No hidden fees, no surprise costs, what you see is what you get, with a promise of efficient and professional service.
SEO:
Don't let those three letters scare you. Search Engine Optimization is not voodoo and it isn't very difficult to master.  It is an ever evolving field that is constantly on the move, but with a little work, it'll become second nature to you. Don't let someone sweep in and tell you you need a professional service that will sign you up for a long term contract for a lot of money when, with a little homework, you can do most of the steps needed to optimize your site on the major search engines, all by yourself.  KWK Productions® designs websites with SEO tools built right in.  It takes some time, on average six months, to start seeing your site move up in the rankings, but if your business is as important as I believe it is for you, it is vital to learn the steps you need to take to make sure your company is optimized locally.  Content is king in SEO, so the more you interact with your site, via blog updates, new articles to link to, photos with descriptions in your gallery, or just about anything else to show your site is active and has fresh content.  Let me show you just how easy it can be!